The draw to owning an RV is the ability to escape the city life with a place to stay at a moment's notice. However, securing a site in a desirable place can be challenging, since reservations are getting harder and harder to get, especially in the Shuswap, as any snowbird can attest. That is one reason many campers are opting to buy their own little piece of paradise at Cottonwood Cove RV Resort at Shuswap Lake.
Most of our owners camp at Cottonwood as renters first and decide to buy because they want to keep coming back to their preferred lot. The most desired lots fill up fast and it can be very difficult to get the spot you want! Owning your own RV Lot certainly takes away the annual stress of finding a site, and gives you and your family peace of mind knowing you have a secured place to return to year after year.
If you spend several months each year camping in the same region, purchasing a whole ownership lot could make good financial sense. With average high-season weekly sites ranging between $595+/week for an off-water site and up to $695+/week for waterfront, not including taxes, you can rent out your site when you aren't using it to supplement the purchasing cost.
Cottonwood Cove RV Resort fosters a sense of community, something that appeals to our campers when they purchased their lot here.
Camping Reservations will Open in Early January! Stay Tuned!
We look forward to welcoming everyone back in spring 2020! For those interested in booking a tour during the off-season and learning more about ownership opportunities please contact our Resort Sales Specialist Holly at 250-864-1512 or email cottonwoodcove@fortunemarketing.ca to book.
Feature Lot of the Month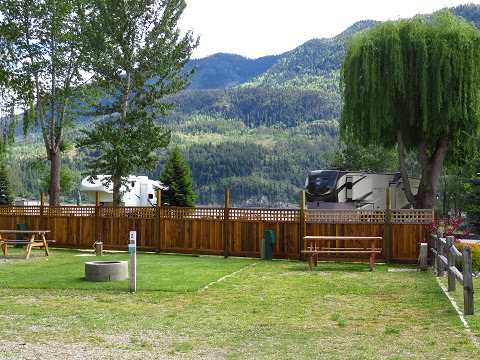 2 Heron Lane
Beautiful lot with 136 sq.ft. of living space, includes a fire pit, picnic table, and all the fantastic amenities that come with every lot at Cottonwood Cove RV Resort.
Please contact our Resort Sales Specialist for pricing.
Proudly Marketed by Fortune Marketing