July 2020 Summer Photo Contest!
June 30, 2020

100 Lots SOLD – Limited Inventory Remains
July 24, 2020
Check out Cottonwood's ad below!
Can't find a camping spot?
OWNERSHIP at Cottonwood Cove RV Resort is the ANSWER!!

We are thrilled to have welcomed 20 new owners during our first 50 days of the season!
Ownership site tours are currently open Wednesday-Sunday!
Please contact our Resort Sales Specialist Holly at 250-864-1512 or email: cottonwood@fortunemarketing.ca to book!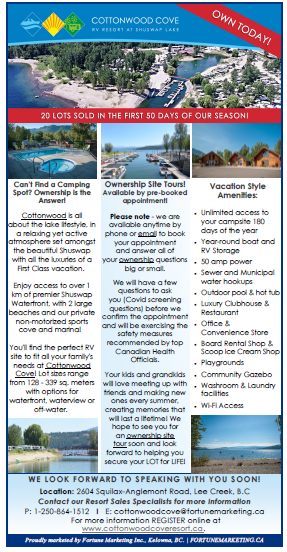 Click HERE to view this ad online