Have an RV Thanksgiving at Cottonwood Cove RV Resort
October 7, 2016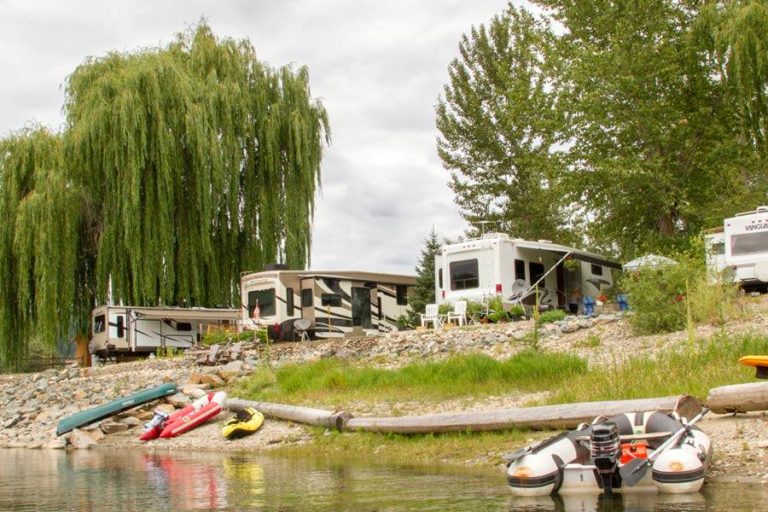 Try Out RV Resort Life on Shuswap Lake
May 18, 2017
With summer on Shuswap Lake officially over, it's time to decide if your camping season is too. For those not escaping south, parking your RV for the winter requires some preventative measures so it will be in good shape for camping next season at Cottonwood Cove RV Resort.
Before you start the process, there are a few items you will need to pick up to ensure your RV winterization goes as smoothly as possible. These items can be found in most RV parts stores:
Non-toxic RV antifreeze (the amount depends on the layout and length of your plumbing lines. Two to three gallons will usually do)
Buy and bring a water heater bypass kit (if not already installed on your RV)
A wand to clean out holding tanks
A water pump converter kit, or tubing to connect to the inlet side of the water pump
Basic hand tools to remove drain plugs
Turn off and clean refrigerator (leave the door open and use baking soda inside to absorb odours)
If your RV is equipped with appliances such as ice-maker or washer/dryer, follow the manufacturer's recommended procedures to winterize them
Please note: it is important to read your owner's manual as this is a basic guide. Check out the steps below that apply to your RV:
Drain and dump all water tanks. Blow out fresh water lines with compressor if possible, pour non-toxic RV antifreeze down pipe
Drain and flush the gray and black holding tanks. Clean the black tank with a hose/wand
Close the valves (fully) as this prevents damages to the seals
Remove battery and propane tanks
Switch the main breaker to the "off" position
Retract all antenna's & slides
vClean RV thoroughly and block any holes, especially water line entry points, to prevent mice from sneaking in. Set mouse traps
Check tire pressure. Bring all tires up to the maximum pressure rating as found on the sidewall. You may want to cover the tires to prevent weather (and sun) damage
Cover RV to prevent snow damage
Wash your RV thoroughly and apply a coat of good quality wax or protectant to help protect the exterior from winter weather
We hope you found these RV winterization tips were helpful! Curious for more information? Check out this article from Family Motor Coach Association. Although the winter months will soon be upon us, it's never too soon to start thinking about ownership at Cottonwood Cove on Shuswap Lake! There a numerous owner benefits that come at Cottonwood Cove, including winter storage for your RV!