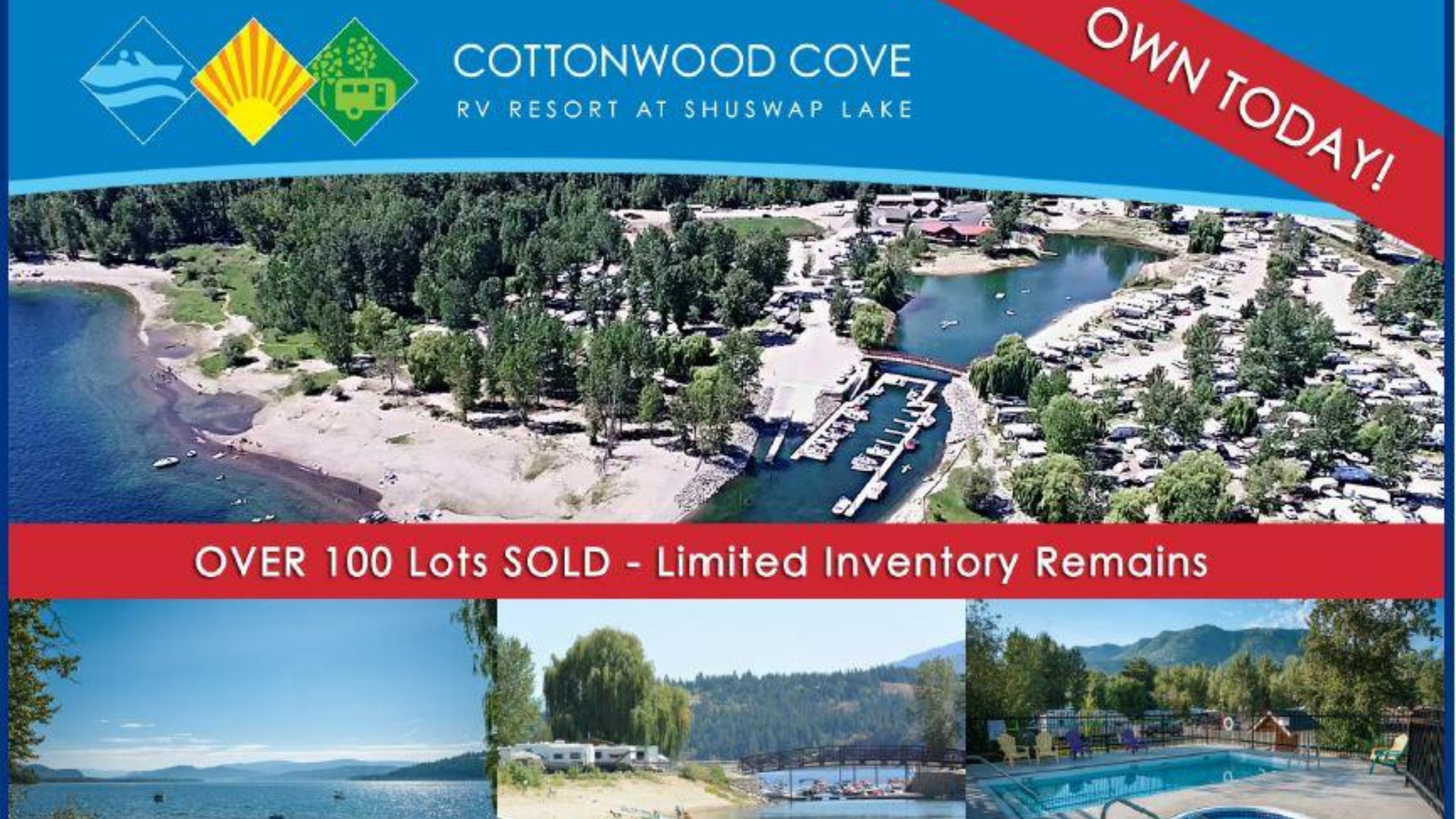 Cottonwood Cove In The News | The Shuswap Kicker/Scoop August Edition
August 11, 2020
43 Lots SOLD Since May 1!
August 20, 2020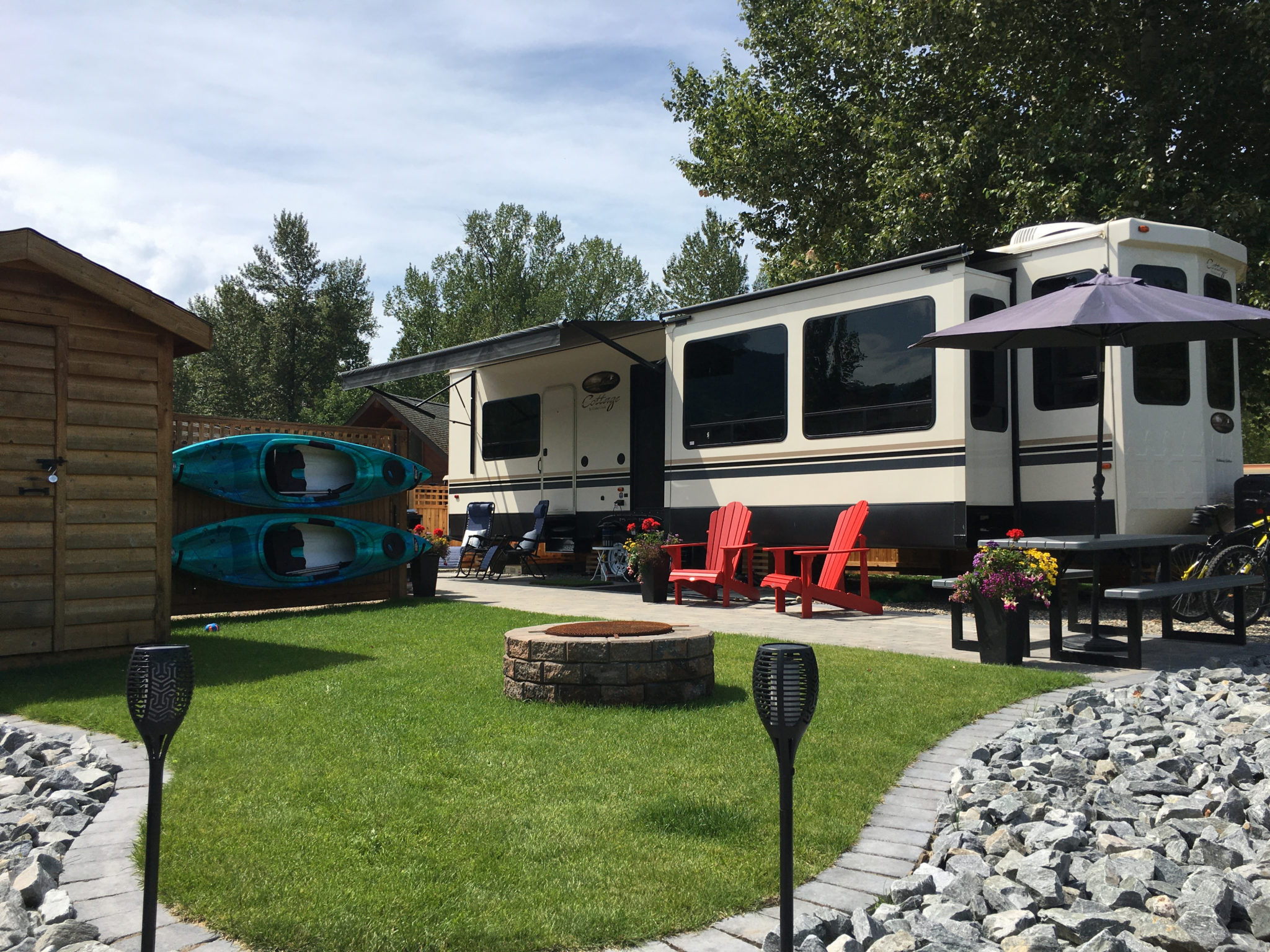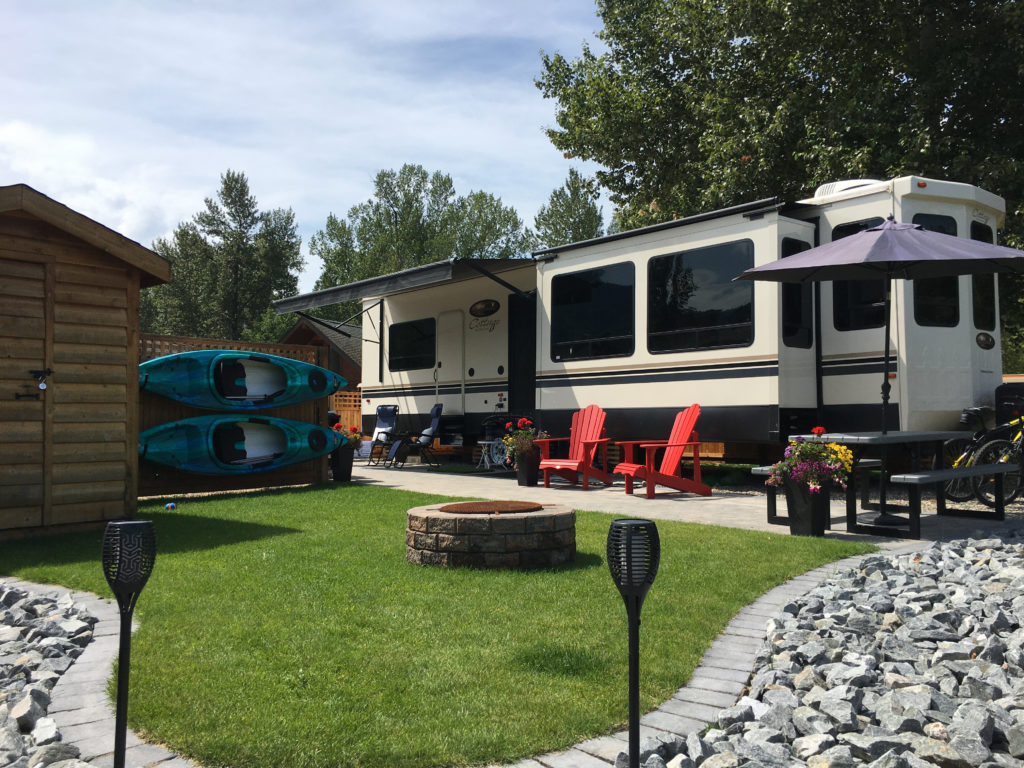 The fight for availability is especially true this summer at Cottonwood Cove RV Resort. With over 100 Lots SOLD the only guaranteed way to secure the spot you want is OWNERSHIP!

Owning certainly takes away the annual stress of finding a campsite and trying to secure the dates you want!  When you own at Cottonwood it means no more missing out due to overbooked campsites, you have access to your site 180 days of the year! You can relax knowing that your camping spot on Shuswap Lake is waiting for you and is being taken care of by resort management year-round.The sense of community from relationships with fellow RVers at Cottonwood Cove and the wealth of amenities offers campers a real feeling of a home away from home. 

If you haven't been to Cottonwood yet, we invite you to visit us for an ownership site tour and experience the Cottonwood Community first hand!
OWNERSHIP SITE TOURS
Available Wed-Sun by Pre-Booked Appointment.

Please contact our Resort Sales Specialist Holly at  250-864-1512 or email: cottonwoodcove@fortunemarketing.ca to book your private tour!

We look forward to seeing you soon and helping you secure your lot for LIFE!

COTTONWOOD COVE'S JULY 2020 SUMMER PHOTO CONTEST WINNERS!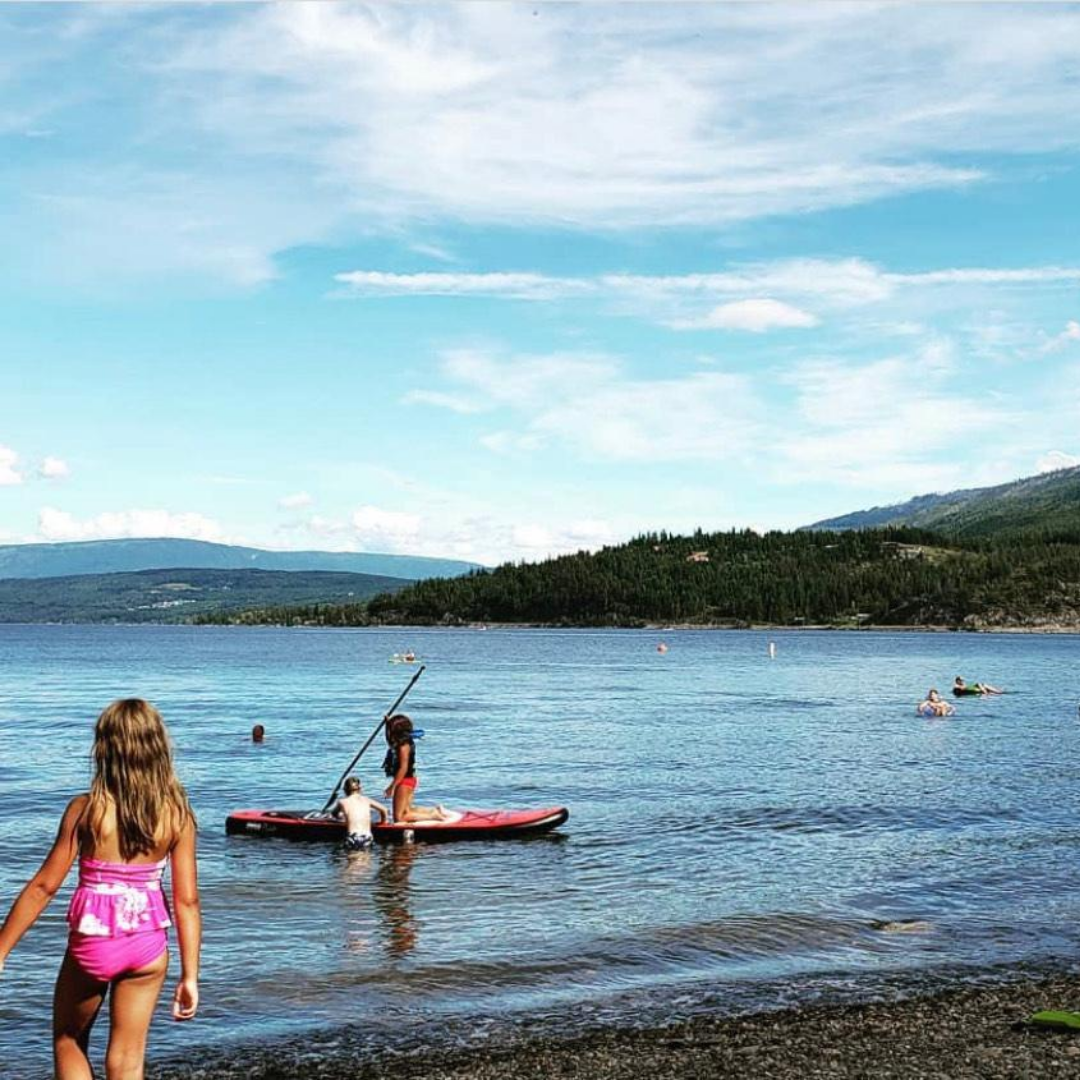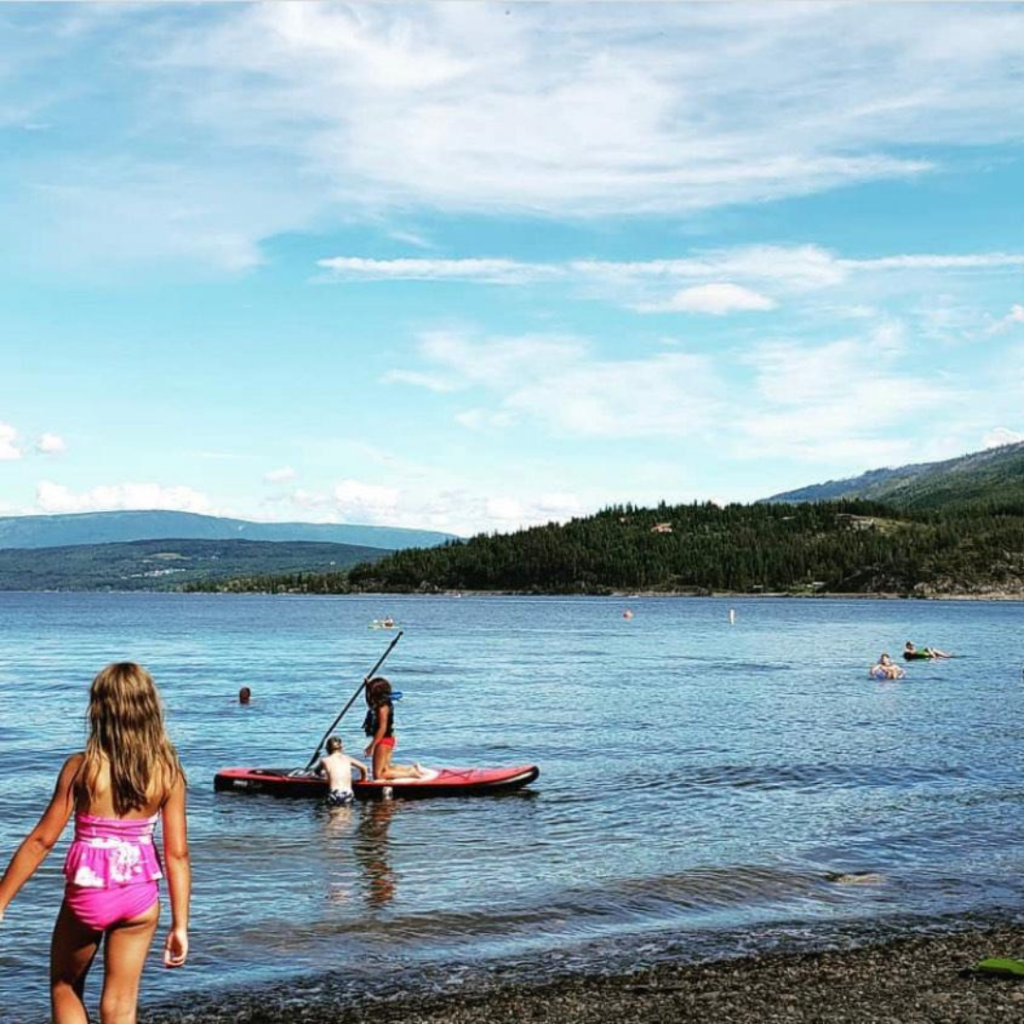 RUNNER UP PHOTO
Congratulations to our winner Todd, who won $50 Cottonwood Bucks for his beautiful scenic shot of people enjoying the beach and water activities offered here at Cottonwood Cove!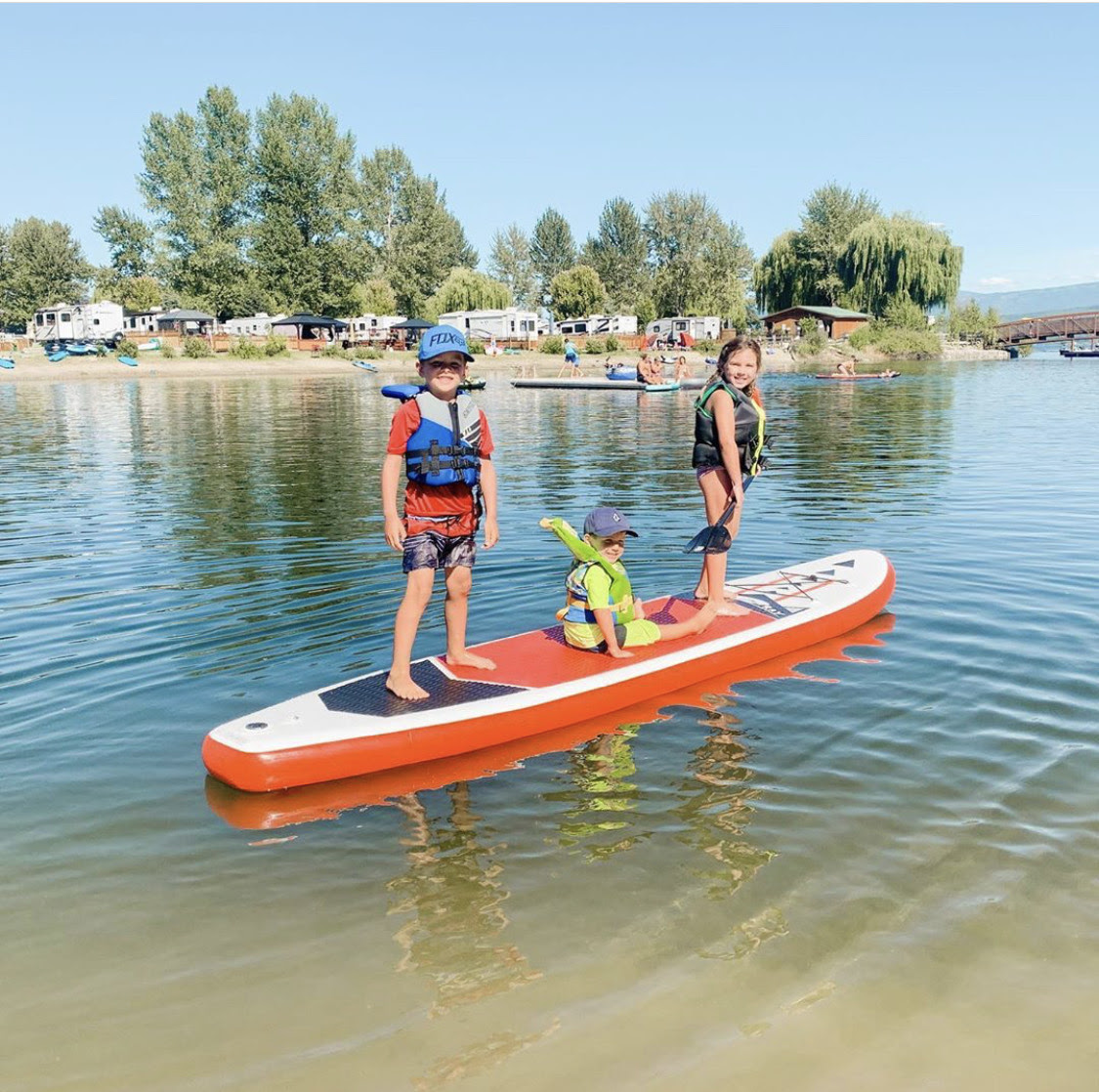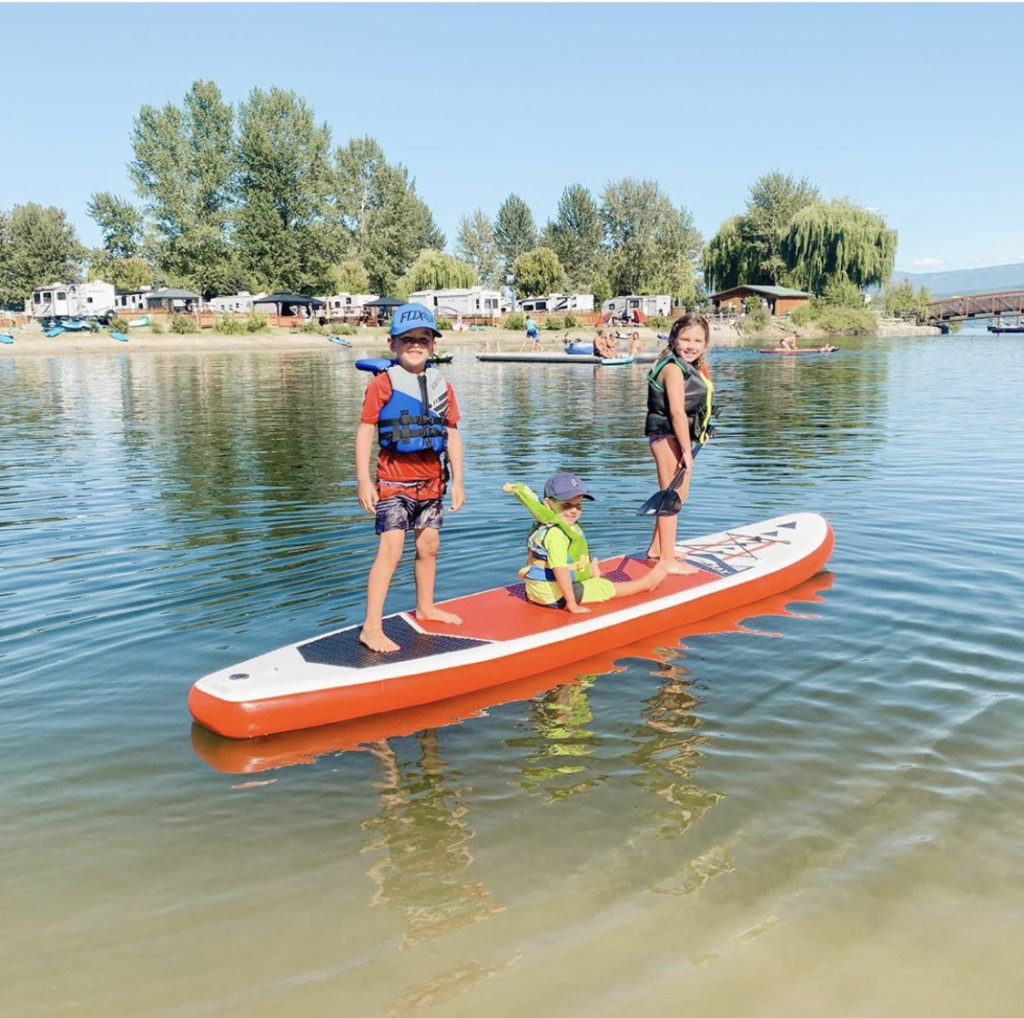 GRAND PRIZE PHOTO
Congratulations to our winner Steph, who won $250 Cottonwood Bucks for her amazing shot of these adorable kids cruisin through the beautiful waters of the Cove on a paddleboard